Warning: file_get_contents(http://events.analytics.club/tw/eventpull.php?cat=WEB): failed to open stream: HTTP request failed! in /home3/vishaltao/public_html/mytao/script/includeit.php on line 15
Warning: file_get_contents(http://events.analytics.club/tw/eventpull.php?cat=WEB): failed to open stream: HTTP request failed! in /home3/vishaltao/public_html/mytao/script/includeit.php on line 15
Warning: file_get_contents(http://events.analytics.club/tw/eventpull.php?cat=WEB): failed to open stream: HTTP request failed! in /home3/vishaltao/public_html/mytao/script/includeit.php on line 15
Warning: file_get_contents(http://events.analytics.club/tw/eventpull.php?cat=WEB): failed to open stream: HTTP request failed! in /home3/vishaltao/public_html/mytao/script/includeit.php on line 15
Warning: file_get_contents(http://events.analytics.club/tw/eventpull.php?cat=WEB): failed to open stream: HTTP request failed! in /home3/vishaltao/public_html/mytao/script/includeit.php on line 15
Warning: file_get_contents(http://events.analytics.club/tw/eventpull.php?cat=WEB): failed to open stream: HTTP request failed! in /home3/vishaltao/public_html/mytao/script/includeit.php on line 15
Warning: file_get_contents(http://news.analyticsweek.com/tw/newspull.php): failed to open stream: HTTP request failed! in /home3/vishaltao/public_html/mytao/script/includeit.php on line 15
Warning: file_get_contents(http://news.analyticsweek.com/tw/newspull.php): failed to open stream: HTTP request failed! in /home3/vishaltao/public_html/mytao/script/includeit.php on line 15
Warning: file_get_contents(http://news.analyticsweek.com/tw/newspull.php): failed to open stream: HTTP request failed! in /home3/vishaltao/public_html/mytao/script/includeit.php on line 15
[ COVER OF THE WEEK ]

Correlation-Causation Source

[ AnalyticsWeek BYTES]
>> How Google Analytics Uses Cookies To Identify Users by administrator
>> Friends of Juice: Jessica Walker by analyticsweek
>> Australian businesses failing to explore bigger data by analyticsweekpick
[ FEATURED COURSE]
Pattern Discovery in Data Mining
[ FEATURED READ]
Introduction to Graph Theory (Dover Books on Mathematics)
[ TIPS & TRICKS OF THE WEEK]
Finding a success in your data science ? Find a mentor
Yes, most of us dont feel a need but most of us really could use one. As most of data science professionals work in their own isolations, getting an unbiased perspective is not easy. Many times, it is also not easy to understand how the data science progression is going to be. Getting a network of mentors address these issues easily, it gives data professionals an outside perspective and unbiased ally. It's extremely important for successful data science professionals to build a mentor network and use it through their success.
[ DATA SCIENCE Q&A]
Q:When would you use random forests Vs SVM and why?
A: * In a case of a multi-class classification problem: SVM will require one-against-all method (memory intensive)
* If one needs to know the variable importance (random forests can perform it as well)
* If one needs to get a model fast (SVM is long to tune, need to choose the appropriate kernel and its parameters, for instance sigma and epsilon)
* In a semi-supervised learning context (random forest and dissimilarity measure): SVM can work only in a supervised learning mode

Source
[ VIDEO OF THE WEEK]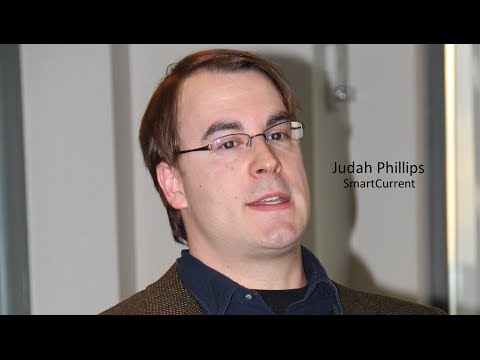 @AnalyticsWeek Keynote: The CMO isn't satisfied: Judah Phillips
Subscribe to Youtube
[ QUOTE OF THE WEEK]
Data matures like wine, applications like fish. – James Governor
[ PODCAST OF THE WEEK]
@ChuckRehberg / @TrigentSoftware on Translating Technology to Solve Business Problems #FutureOfData #Podcast
Subscribe
[ FACT OF THE WEEK]
30 Billion pieces of content shared on Facebook every month.