[ COVER OF THE WEEK ]

Accuracy check Source

[ LOCAL EVENTS & SESSIONS]
[ AnalyticsWeek BYTES]
>> January 30, 2017 Health and Biotech analytics news roundup by pstein
>> Oct 18, 18: #AnalyticsClub #Newsletter (Events, Tips, News & more..) by admin
>> How will social media analytics bring your business closer to success? by thomassujain
[ NEWS BYTES]
>>
8 common questions from aspiring data scientists, answered – Tech in Asia Under Data Scientist
>>
D-Link Camera Poses Data Security Risk, Consumer Reports Finds … – ConsumerReports.org Under Data Security
>>
Cyber Security – KSNF/KODE – FourStatesHomepage.com Under cyber security
[ FEATURED COURSE]
Process Mining: Data science in Action
[ FEATURED READ]
The Signal and the Noise: Why So Many Predictions Fail–but Some Don't
[ TIPS & TRICKS OF THE WEEK]
Strong business case could save your project
Like anything in corporate culture, the project is oftentimes about the business, not the technology. With data analysis, the same type of thinking goes. It's not always about the technicality but about the business implications. Data science project success criteria should include project management success criteria as well. This will ensure smooth adoption, easy buy-ins, room for wins and co-operating stakeholders. So, a good data scientist should also possess some qualities of a good project manager.
[ DATA SCIENCE Q&A]
Q:Give examples of bad and good visualizations?
A: Bad visualization:
– Pie charts: difficult to make comparisons between items when area is used, especially when there are lots of items
– Color choice for classes: abundant use of red, orange and blue. Readers can think that the colors could mean good (blue) versus bad (orange and red) whereas these are just associated with a specific segment
– 3D charts: can distort perception and therefore skew data
– Using a solid line in a line chart: dashed and dotted lines can be distracting
Good visualization:
– Heat map with a single color: some colors stand out more than others, giving more weight to that data. A single color with varying shades show the intensity better
– Adding a trend line (regression line) to a scatter plot help the reader highlighting trends

Source
[ VIDEO OF THE WEEK]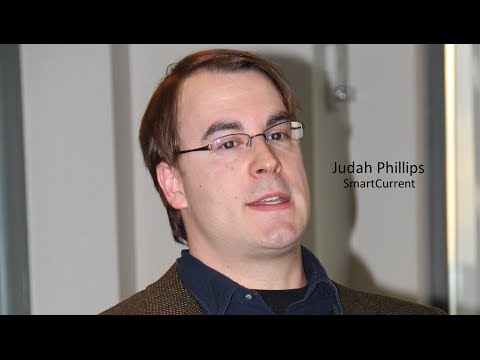 @AnalyticsWeek Keynote: The CMO isn't satisfied: Judah Phillips
Subscribe to Youtube
[ QUOTE OF THE WEEK]
I'm sure, the highest capacity of storage device, will not enough to record all our stories; because, everytime with you is very valuable da
[ PODCAST OF THE WEEK]
#BigData @AnalyticsWeek #FutureOfData #Podcast with @MPFlowersNYC, @enigma_data
Subscribe
[ FACT OF THE WEEK]
100 terabytes of data uploaded daily to Facebook.