I have recently written on Big Data's role in Customer Experience Management (CEM) and how companies can extract great insight from their business data when different types of business data are integrated with customer feedback data. I have been invited to share my thoughts on Big Data and Customer Experience Management at three upcoming conferences in May and June (see conference details below).
Big Data and CEM
Big Data refers to the idea that companies can extract value from collecting, processing and analyzing vast quantities of data. Businesses who can get a better handle on these data will be more likely to outperform their competitors who do not. In my talks, I will explore how businesses can apply Big Data principles to their existing business data, including customer feedback, to gain deeper customer insight. Incorporating customer feedback metrics into a Big Data strategy will help companies: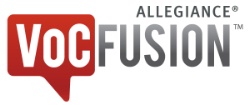 answer bigger questions about their customers
spread a customer-centric culture in the company through increased collaboration among different departments
use objective measures of customer loyalty to build better predictive models
Upcoming Big Data Talks

These talks will be my first public appearances as the Chief Customer Officer of TCELab. Here are the presentation titles and corresponding conference information.
Using your Big Data to Improve Customer Loyalty (May 15): At VOCFusion - May 14-17, Las Vegas, NV.
Big Data has Big Implications for Customer Experience Management (May 18): At Score Conference - May 16-18, Boston, MA.
Integrating Customer Experience Metrics Into Your Big Data Plan (June 25): At Redes Sociales y sCRM – June 25-26, Bogota, Colombia.
I am looking forward to participating in each of these conferences. If you are attending any of these events, I hope to see you there!
Source: Three Upcoming Talks on Big Data and Customer Experience Management